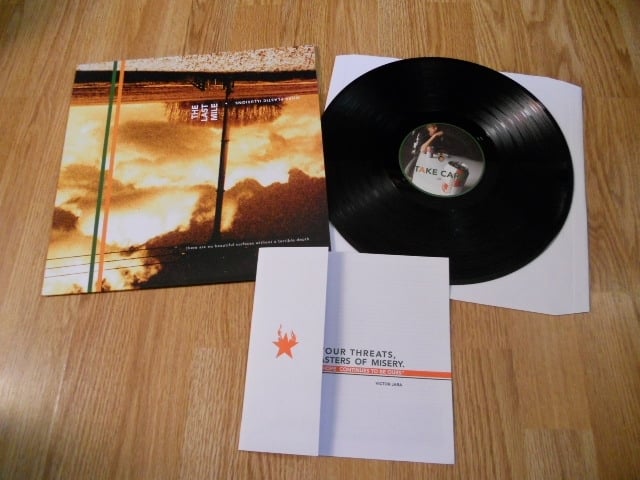 The Last Mile - More Plastic Illusions lp
€

5.00

/ On Sale
---
---
Debut album of René's former band, The Last Mile.
Agressive hardcore punk!
pressed on 180 gram black vinyl with 10 page booklet.
Last copies!
Tracklisting:
1. Dialogue Of The Deaf
2. Brave New World
3. Two Hands Clenched
4. Panacea For Our Ills
5. Concentric Circles
6. No More Plastic Illusions
7. Growing Up Absurd
8. Pile Up The Mess
9. This Seed
10. Unshackle
11. Anomie
12. Comprehending Despair
13. Blinding
Contact us at sufferingquota[AT]gmail[DOT]com for international shipping prices outside of Europe.
You can also contact us for an estimate on shipping if you're not sure.